Welcome to Bee in the Loop
Greater Manchester spans 493 square miles and has a population size of 2.8 million people, it is the second most populated urban area in the UK. Greater Manchester Police services 10 districts with dedicated neighbourhood policing teams that are supported by specialist capability, they are focused on fighting and preventing crime, keeping people safe and caring for victims. The teams work with partners and communities to solve local problems.
Greater Manchester Police is committed to strengthening dialogue with communities in a positive and proactive manner. Our new community messaging system 'Bee in the loop' will allow you to choose what information you would like to know about including crime and incidents in your local area. The system is also an invaluable investigative tool and can be used to appeal for information or intelligence and help to solve crime.
We will keep you updated on the work we are doing to raise awareness of the work our teams are doing to keep you safe.
Sign up to Bee in the loop about what is happening in your community.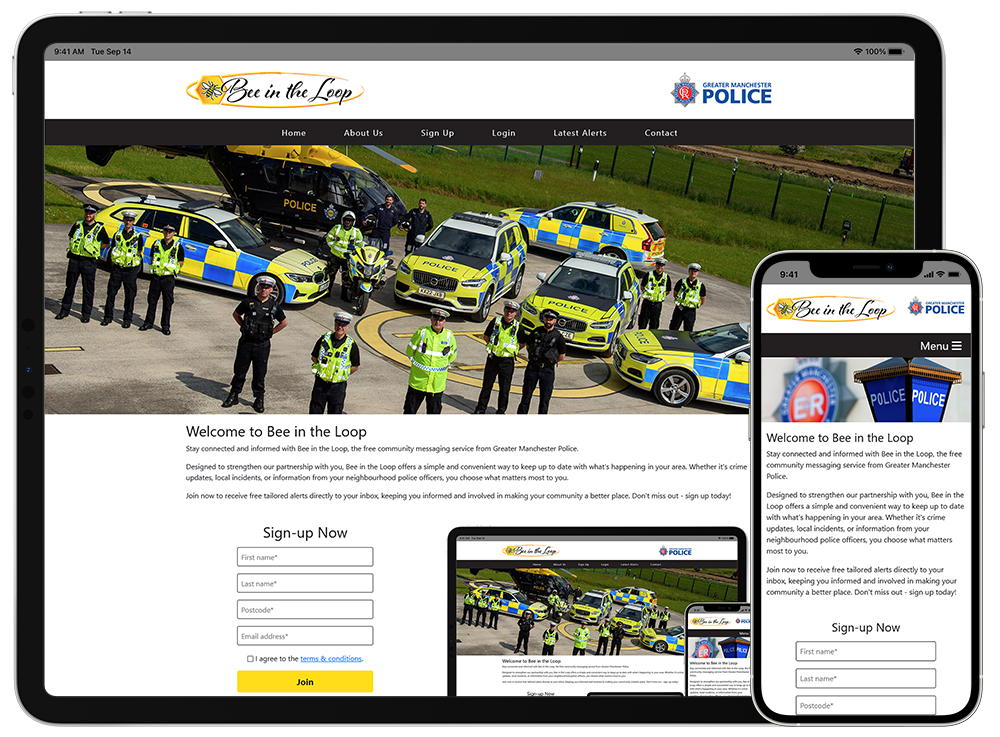 Latest Greater Manchester Alerts